Over the years I've seen a lot of trends develop. Some have stayed others faded out after a time. Homeownership was a given until recently. I've been saying that we are headed for a different place and increasingly the news agrees. Renting is in and homeownership is out (or at least more out than it has been).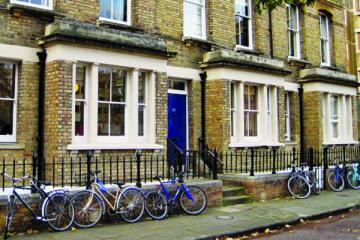 I've provided lots of reasons why this trend is here to stay, but some points are coming to light that I hadn't considered Adani Group Chhattisgarh. According to a recent article in MSNBC and some of the folks quoted in the article some points driving the change are:
Households looking to own are expecting to stay put much longer than use to be the case. In the past, your average home owner expected to be in the same home for 8 years. That number has grown to 10 years. This may not sound like much at first, but 10 years is a 25% increase over 8 and that kind of hurdle really narrows the field of buyers.
A much higher percentage of buyers are looking for loans with a less than 30 year maturity. This is a big deal because it means the buyer really what's to pile on the equity pay down. They are looking at the home as a debt expense rather than as an investment. Again, this is a true sea change when in the past only 20% were looking for this option.
A much higher percentage of folks looking for a home are "dual tracking". This means that they are looking for a rental at the same time they consider purchases. The household seekers are considering total cost of ownership. When you consider owning comes with maintenance and upkeep, renting can be highly attractive to the household and often come at a real bargain versus buying.
Finally, in the past homeowners viewed their household as an investment. Now and very consequentially the perspective has changed to seeing a house as an expense. Besides the clear long term effect on home purchases this perspective will have a significant perhaps even longer term effect on owner owned housing purchasing trends.
During the most recent quarter, home ownership percentage fell again. This event underscores the points above. Don't expect any change in the trend soon as raft of non-performing loans washes through the market converting a high percentage of houses from occupant owned to rental inventory. The coming months and years will be interesting as we watch consumer views of housing continue to evolve.